M O D U L E S 1, 2, 3, 4, 5 and 6
a selection of animated screenprints by Fred Lateur, 2016.

Ik hou van louter functionele objecten zoals moeren, bouten, rondellen, etc.. Dingen die bedacht zijn om hun functionaliteit, zonder esthetische intentie. En toch gaat er poëzie van uit. Door ze op schaal 1/1 af te beelden blijven ze herkenbaar, door ze in een ander kleur te drukken worden ze van hun materiaal onthecht en ontstaat er iets nieuws.

︎ Exposed at THE SCOPE, HAVAS Brussels, february 2016
︎ Exposed at Academie of Arts, Anderlecht—Brussels, mid 2016
︎ Artworks are for sale. Please contact me for prices.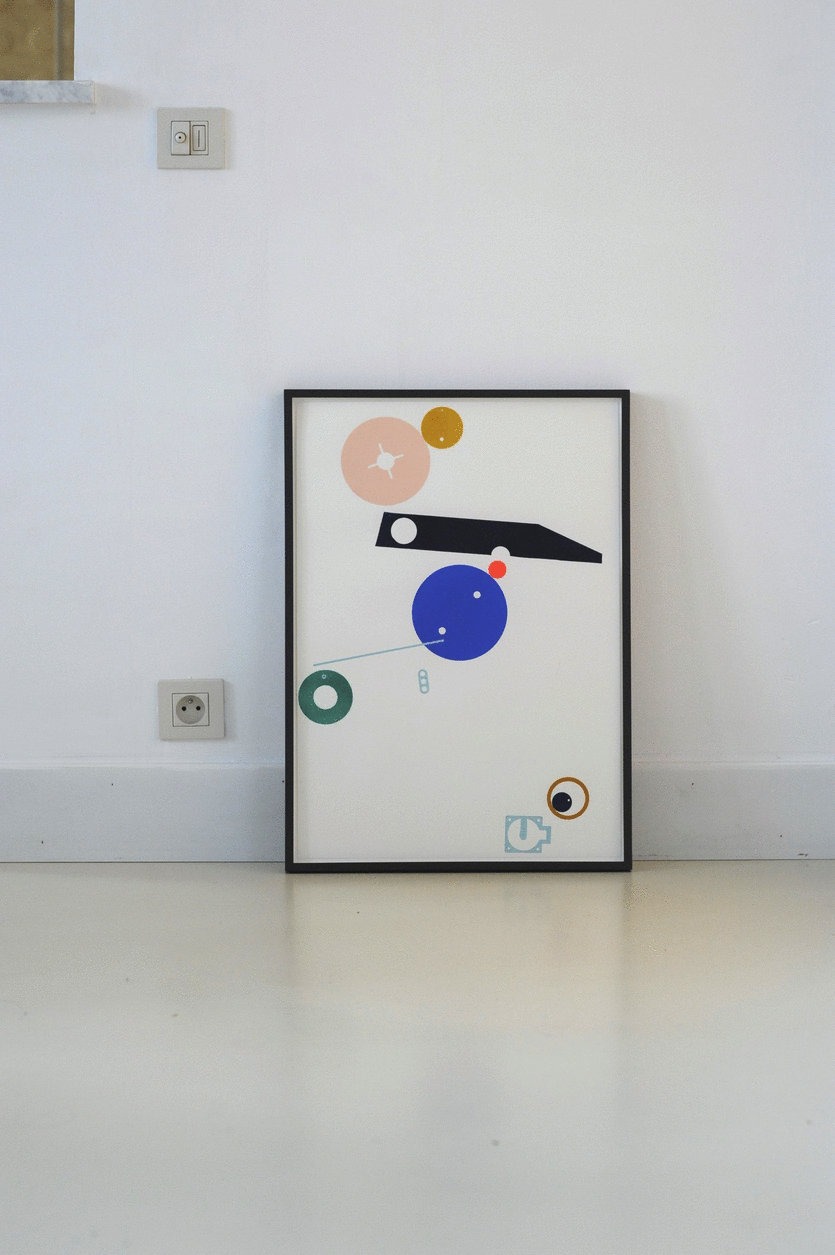 M O D U L E S 1, 2, 3, 4, 5 and 6
︎ february 2016